With approvals of the CPC Central Committee and the State Council, Smart China Expo (SCE) is jointly organized by the Ministry of Science and Technology, PRC, the Ministry of Industry and Information Technology, PRC, Chinese Academy of Sciences, Chinese Academy of Engineering, China Association for Science and Technology and the Chongqing Municipal People's Government. It is a professional event to encourage global exchanges of smart technologies and a high-end platform for in-depth international cooperation of the smart industry. On August 23-25, 2018 Smart China Expo (hereinafter referred to SCE 2018) was held in Chongqing. General Secretary Xi Jinping wrote a congratulatory letter, and the letter was read by Vice Premier Han Zheng who attended the Expo and delivered a speech. The letter confirmed Chongqing to be the permanent site for SCE. With approvals of the CPC Central Committee and the State Council, SCE 2019 will be held on August 26-29, 2019 in Chongqing International Expo Center on the basis of the success of SCE 2018.
During his inspection tour in Chongqing in April 2019, General Secretary Xi Jinping urges Chongqing "continue to host the SCE with high standards, and enhance in depth participation of digital economy international cooperation". To follow his important instructions, SCE 2019 adheres to the theme of "Smart Technology: Empowering Economy, Enriching Life" to pool collective wisdom and strength together. Through conferences, exhibitions, summits and contests, SCE 2019 will showcase new products, new technologies, new business formats and modes of the global smart industry. Compared with the inaugural SCE, SCE 2019 will highlight its international engagement by benchmarking international standards, innovating concepts for hosting SCE and enriching service functions. By further expanding the scale, scope and level of foreign guests and enterprise exhibitors, SCE 2019 will strive to constantly enhance its global influence and exhibit its professionalism. More than 100 top-level professional forums, results presentations and events will be held during SCE 2019, presenting spotlights of the latest smart technology achievements worldwide including AI, big data, cloud computing, 5G and block chain. By organizing a series of practical and efficient investment attraction and promotion activities, SCE 2019 will to facilitate major project cooperation in the field of smart technologies. By establishing four interactive experience venues of Liangjiang New Area Lijia "Smart Eco-Town", Yuelai Smart Life Interactive Experience Area, Yubei Xiantao International Data Valley & Smart Transportation and Auto-Pilot Demonstration Area and Chongqing Economic and Technological Development Zone (Nan'an District) Smart Valley Smart Technology Experience Area, which center on smart life, smart manufacturing and smart facilities, with over 50 real-life scenarios involving unmanned supermarket, smart medical care, hydrogen fueled vehicle and smart footpath, SCE 2019 will comprehensively display the latest achievements in the smart industry and the vivid scenarios of future smart cities. At the same time, all venues and outdoor smart experience areas of Chongqing International Expo Center will have full coverage of 5G network during the SCE 2019, making it an experience field of 5G ecology in Chongqing.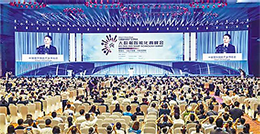 First, an opening ceremony and Big Data and Smart Technology Summit will be held. The Chongqing Municipal Committee, Chongqing Municipal People's Government and co-organizers, representatives of international organizations will be invited to deliver speeches. Centering on topics such as smart industry, smart manufacturing and smart application, academicians and experts in relevant fields, as well as leaders of leading enterprises in the industry at home and abroad will also be invited to deliver keynote speeches, gathering innovative wisdom and discussing smart technology development.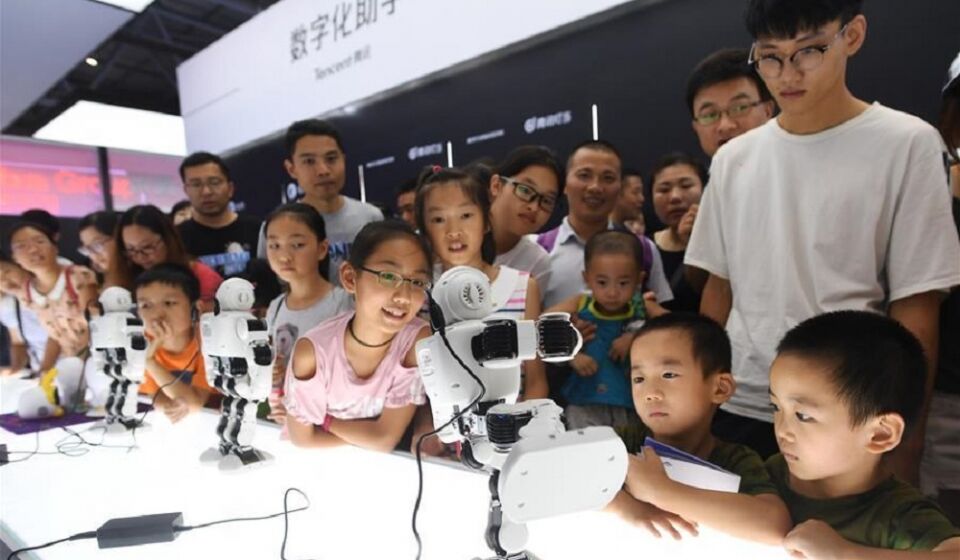 Second, six Exhibition Zones will be set up to present the following aspects of big data and smart technology: General Trend and Policy Directions, Smart Technology and Products, Smart Manufacturing, Smart Application, Smart Life Interactive Experiences and Regional Cutting-edge Innovation. The exhibitions will specially invite domestic and foreign top enterprises to participate in the exhibition, thoroughly and panoramically displaying the current situation and trend of the smart industry in the commercial, civil and administrative development, highlighting the demonstration and interactive experience of smart applications focusing on smart cities, and promoting in-depth integration of the digital economy and the real economy.
Third, surrounding smart industry, smart manufacturing and smart application, a series of contests are planned to be held including the i-VISTA Grand Challenge, International Drone Race Performance, and China Smart City Big Data Open Innovation Application Contest, and the newly added FPGA Smart Innovation Global Contest, "Smart China Cup" of Industrial Design, China-Singapore Industrial App Innovative Contest, China Mobile OneNET Star 2.0 IoT Maker Marathon and 2019 "Smart China Cup" Big Data and Smart Technology Innovation and Entrepreneurship Competition for Youth. These contests strive to display top-level projects, technologies and products at home and abroad, building a high-level platform for project cooperation and talent introduction, as well as facilitating the connection between the industry and financing, as well as the talent and financing.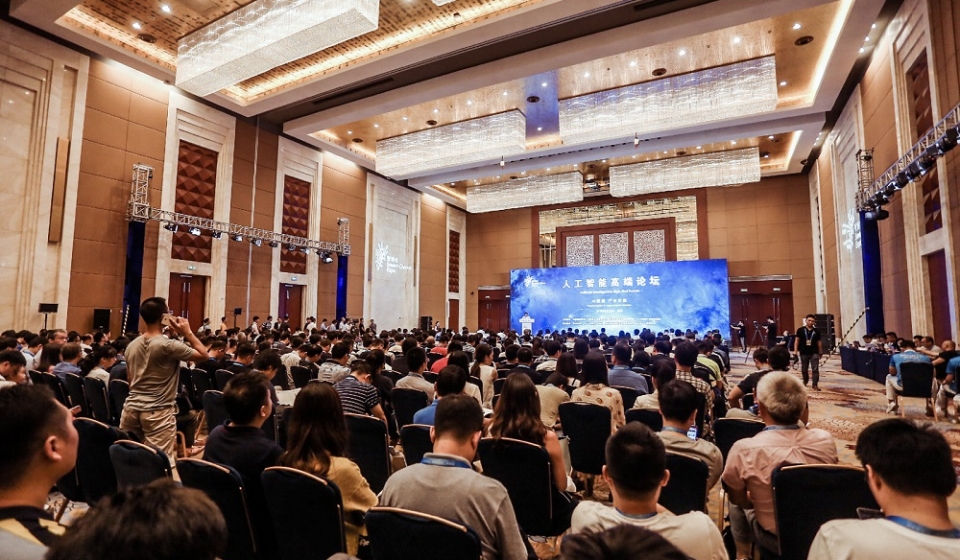 Fourth, a series of forums will pool wisdom and insights for the development of big data and smart technology in Chongqing by focusing on the strategic trend, frontier, collaboration, ecosystem of specific industry, and hot topics and opportunities in the intelligent industry.
Thematic forums will be held including the First Annual Meeting of Chongqing Advisory Committee on Strategic Development of Big Data and Smart Technology, the Second Mayors' Roundtable for International Sister Cities of Chongqing, Global Digital Economy Summit, International Cooperation Conference on Digital Silk Road, The 2nd Industrial Internet Summit, 5G Smart Application and High-quality Life Summit.
Specialized forums will be held including Integrated Circuit (IC) Industry Development Forum, Intelligent Robotics Forum, Huawei Cloud Summit 2019 Chongqing, and "Your World: Enabled by AI" iFLYTEK AI Ecosystem Summit 2019.
The smart era is an era of co-creation and sharing, and Smart China Expo is an international platform for win-win cooperation. As a "Land of Natural Beauty, a City with Cultural Appeal", Chongqing warmly welcomes all distinguished guests to attend the Expo, sharing new opportunities in the smart era and creating a better future of digital economy!